Hochelaga collection Bras
Amanda Ultimate Collection Bras
Hochelaga Collection Panties
Janati Collection Panties
"We believe the world is stronger, when we put women first."
Love & Nudes is proud to produce in a woman-owned woman-lead facility. Our makers are paid a fair wage, working in a clean, bright studio and are mostly single moms.
Our founder, Chantal Carter, travels to South America to inspect our makers facility prior to production and also visits whenever the collection is being made.
Love & Nudes' supply chain is women-owned end-to-end, as are almost all of the organizations and businesses we partner with.
Our decision to use a fair wage partner and lead with women first means the Love & Nudes collection costs a little more to produce, but we feel it is important to show leadership and integrity in everything we do.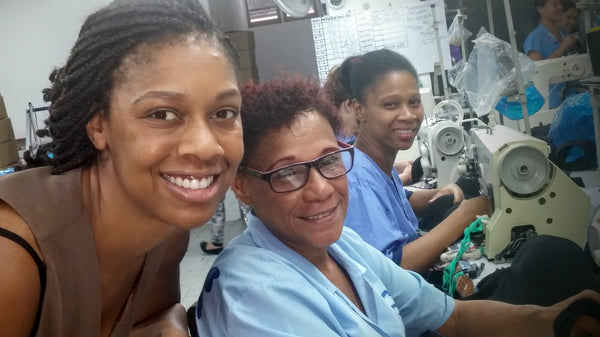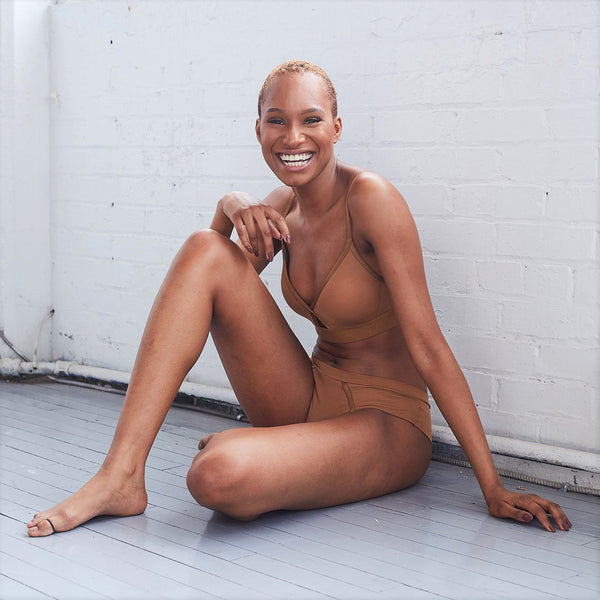 "I've been waiting my whole life for this bra! I don't want to wait another minute."
You. Change Room. The Perfect Lace Cocktail Dress.  And all you can see is your black bra showing through.
Ugh.
"Why can't I just have a brown bra? I need brown now!"
Your phone can start your car. We've been to the moon. A black man can be President. But you still can't find a brown bra.
Come on.
That's why we created Love & Nudes skin tone nude intimates for women of colour.
"Super comfortable lingerie. Fits like a dream & matches my skin tone. Who could ask for more?"
Hold up. If you are going to design a brown bra, let's get it right. Not just a brown bra. The ultimate brown bra.
We're talking comfort here. Pokey underwires? Skip 'em. Our Love & Nudes bras are supportive and underwire free. Figure-flattering, moisture-wicking and soft enough to sleep in. 
Plus no more last minute outfit changes because your bra and top don't work together. Wearing today's cold shoulder look? This bra converts into a racerback. Crisis averted.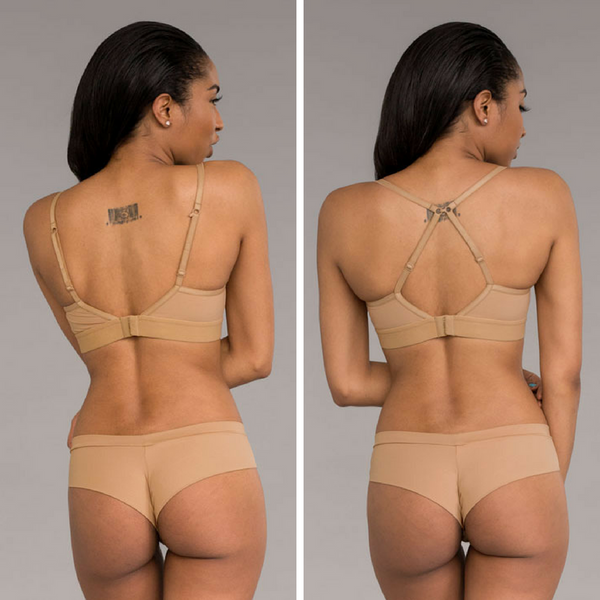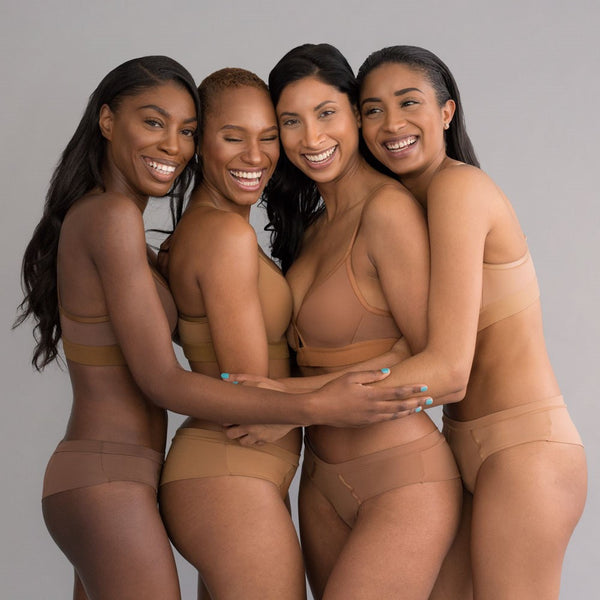 "I like being naked, but I love being nude."
Whether you are a deep, rich Espresso Empress, a spicy, peppery Knockout Nutmeg, a smokey, sultry Butterscotch Beauty or a sunkissed, golden Honey Love hue, we have the ultimate Love & Nudes bra to match your skin tone.
And because we don't want your booty to get jealous we crafted the perfect super soft, booty-hugging, moisture-wicking panties just for you.
Shop all
Hey Lovely! Save 10% Today!
Join Now. Exclusive Offers. New Products. VIP Events.